by: 
Bobby Larsen
Holland Policy Fellow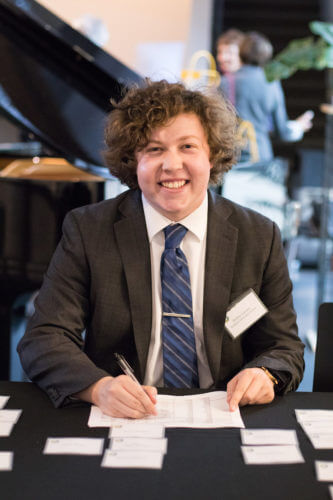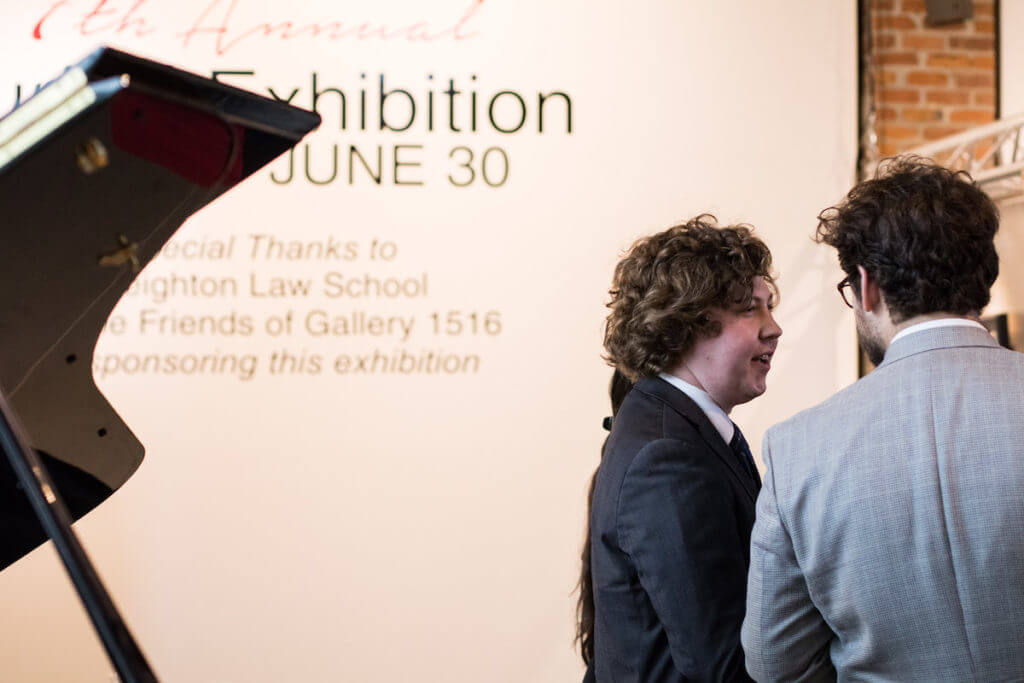 Nearly nine months ago, as I was starting my senior year at the University of Nebraska, Heath Mello contacted me about a fellowship opportunity at the Holland Children's Movement, where he had just become Chief Operating Officer. At the time I wasn't familiar with the Movement, but accepted after doing some research.
            Given that I would be the inaugural Holland Advocacy Fellow, I knew the parameters of the fellowship would be developed as I went along, to some extent, but I was more than ready for the opportunity. My friend Erin once told me that if she could describe me in one word it would be "idealistic." I'm naturally inclined to see the positive side of any situation and to believe that, in due time, positive change can occur on a personal, local or even national or international level. However, I believe it is necessary to reach the conjunction of idealism and realism. Realistically, some people are in better positions to make change than others. Often times, privileges out of our control make us more or less apt to be in the position to enact meaningful change. However, without passion and drive, nobody, no matter their privileges, will get much done.
            In February, Sarah Ann Kotchian, the Movement's Vice President of Policy and the person I primarily reported to, gave me a book called You're More Powerful Than You Think by Eric Liu. The book explains that power is not inherently negative, but if one wishes to use it for positive purposes they must first learn how to obtain and then harness it.
            So through the Holland Children's Movement, I made sure to be willing to do a variety of tasks and to try to understand how everything the Movement did worked within the broader system of change agents in the area. I now understand better the role of advocacy organizations in providing reliable assistance and advice on legislation that impacts hundreds of thousands of Nebraskans. I understand how nonprofits work together to achieve common purposes. On a personal level, I've observed the different ways one can be involved in the policy-making process without holding elected office.
            Since I was twelve, I've wanted to hold elected office eventually, but my greater goal has always been ensuring I'm in a position to help create positive changes in the world around me. My fellowship has shown me that almost any progress is achieved via collaboration. There may be a few leaders driving the charge, but often the efforts and ideas of so many people are being synthesized to create the best possible solutions, which in turn must compete with solutions proposed by other groups of passionate people who hold different opinions. The process of turning good ideas into law is difficult. Many of the bills I worked on in conjunction with the Nebraska Legislature during my fellowship did not become law or even reach the floor of the legislature.
            But this is how it goes. Sometimes enacting a good idea into law takes several tries. Sometimes it may need to be further revised to be accepted by more lawmakers. Sometimes it requires electing different people to office. Since the Holland Children's Movement was created by the late Richard Holland in 2013, the Movement has been guided by a vision of making Nebraska "the national beacon in economic security and opportunity for all children and families." By taking the lead on issues like paid leave, childcare and dependent care tax credits and expanding early childhood education, the Movement has worked to guide our state towards a future worthy of the Nebraska state motto: "Equality before the law."
            Finally, I am grateful for everyone who made this fellowship such a fantastic experience, especially to Heath for encouraging me to take the position, Sarah Ann for teaching me so much about the policymaking process, our current CEO, Hadley Richters, for letting me have so many great experiences and the rest of the staff, Rachel, Joey, Maria and Tori, for everything they do for this organization and will continue doing in the future.
            Whatever my future holds, I already know this fellowship made me more prepared for it. I will be entering law school at Nebraska College of Law in August feeling even more ready to tackle the next challenge and soon will be in an even better position to be a change agent. For myself, for the Holland Children's Movement and for the well-being of our state, the future looks bright.